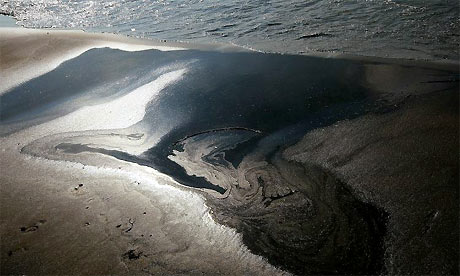 More than 600 fierce protesters on a cold February 4th Wintry day in Prince Rupert held a huge rally against the Enbridge Northern pipeline and the Stephen Harper Federal Government...You can lump Christy Clark and John Cummins in that group too..
This is just the beginning of the battle, Prince Rupert, both the people, the fisherman, First Nations and locals, including City Council who are registered opponents of this pipeline, Prince Rupert has a $100 million dollar plus commercial fishery that would be destroyed in the inevitable tanker spill, not to mention the 1000`s of barrels of oil Enbridge admits will be spilled by their pipeline, oil spilled inland, in salmon bearing streams, in rivers, in our watershed, every major BC fresh waterway will be polluted by this pipeline..
Joe Oliver, Stephen Harper, these people in Prince Rupert aren`t radicals, these are Bcer`s who are prepared to die to stop your dirty oil pipeline, you will not be permitted to complete this project...Are you ready for Canadian civil war Harper?, we are!
______________________________________________________
"More than 600 protesters have taken to the streets of Prince Rupert, B.C., to oppose Enbridge's proposed Northern Gateway pipeline from Alberta's oilsands to Kitimat, a port on the northern B.C. coast.
The super-sized rally is being hosted by the Hartley Bay First Nation, a tiny village at the end of the Douglas Channel — the main access point for tankers arriving at the planned Enbridge terminal in Kitimat.
Marvin Robinson, a band councillor, says residents are worried about risks posed by hundreds of oil tankers passing their community.
'This is the life I have been brought up in. This is what I want my kids to enjoy.'—Cameron Hill, Hartley Bay councillor
Other First Nations, environmentalists, local leaders, residents and even rock artist Bif Naked are also turning out to support Hartley Bay.
Prince Rupert City Councillor Jennifer Rice is also an opponent of the project and believes taking over the city for a day is a symbolic gesture of unity.
"We may associate negative feelings and negative emotions with this project but the irony of it is that actually brings people together," said Rice.
Hartley Bay councillor Cameron Hill has said in the past he is willing to die to stop the Enbridge project.
"Because I don't know any other life. This is the life I have been brought up in. This is what I want my kids to enjoy. And I want them to have the life that I have had, which I consider to be the best life ever."
Read
more here
__________________________________________________________
This is not a threat Stephen Harper, this is a promise, there will be bloodshed and riots, there will be civil dis-obedience, any Government whether be Federal or Provincial will be stripped of Governing power if they proceed against BC`s wishes, any illegal push forward by Enbridge will be met with 1000`s willing to die...
I see many pundits, both on air and in the Bloggosphere have been trying to make hay of the sudden surge by the NDP in the latest Angus Reid poll...
"It`s the pipeline stupid"....To coin a phrase from Clinton ...
"It`s the economy stupid"
British Columbia knows the risk and the reward is nothing, we lose our claim as world heritage site, tourism loss alone makes it a loser even without a spill, but there will be spills, lots of little ones, and a few big ones inland and eventually a disastrous coastal tanker spill, and when they spill, pollute and destroy the process won`t stop, meaning if there was a tragic oil event Enbridge and Sinopec wouldn`t say ..Yea, you were right, too dangerous we`ll stop, no, they will carry on to spill and spill again and isn`t there one damn super natural pristine jewel that can be left intact, .....left for everyone, left for tomorrow, left without threat....
Ask the children of British Columbia what they think, ask the parents, ask the locals, ask the voters,....."It`s the pipeline stupid"
140 jobs and 20$ million per year versus a fragile paradise.
This crosses all party lines, Conservatives, Liberals NDPers, Greens....
The poll numbers will grow and grow with soon 60% supporting the
NDP
, opposition to Enbridge and Harper is a strategy that can`t lose, cutting health care when boomers are coming, pensions too, and out here in the wildwest if there is one thing that binds us together is our love of our wild clean pristine province and teeming ocean, nothing else is as powerful in British Columbia, not the church, not money, not GOD, not even hockey...
Any party that doesn`t come out swinging against the northern Enbridge pipeline are going down hard, Christy Clark has chosen her gambit and is looking for a Federal gig after she and the BC Liberals are routed from power, John Cummins is finished too, his support of Enbridge`s dirty pipeline have cooked both his and Christy Clark`s goose...
This is the story, Canadians from coast to coast are rallying against Harper, against Enbridge, you will find in the next few Federal polls that Harper support has declined to small minority status, and in BC soon to be third party status...
And from the sad reality to the comedic tragedy side of things, there is one self-proclaimed king of pundits who thinks a Conservative/BC Liberal coalition is in the offing, false on all grounds, this same pundit believes Dianne Watts can be recruited to save the Corrupted and criminal BC Liberals...FALSE AGAIN!
WAC Bennett, Ronald Reagan, JFK, and the creator himself could rise from the ashes join arms with the BC Liberals and still not be able to carry BC Liberals or Conservatives to victory...Enbridge is that big, bigger than BC Rail, bigger than anything in BC`s history.
Enbridge`s dirty pipeline makes the HST betrayal look like stuck gum on one`s shoe, Prince Rupert didn`t rally that hard against the HST, but this pipeline, big oil, Stephen Harper, Gordon Campbell, Enbridge owners, none of them understand anything, either you love our salmon, eagles, our orca whales or you don`t, there is no amount of money that will deter 80% of British Columbians from fighting to the death to stop this..
Harper will soon be charged with treason for this energy fraud, this economic ponzi scheme, this fraudulent sale of land locked oil to Petro-China...The corporate law suits are being filed as we speak, Petro-China was sold a bill of goods and were promised access to Kitimat, no one has that authority and those who proclaim to have had it lied, someone will have to return Petro-China their money and shoo them away
Adrian Dix and the NDP, both provincially and Federally are dead set against Enbridge`s northern pipeline proposal, Christy Clark and her party are dead because of Enbridge support, the election is over, John Cummins is a dead floating fish bellied up in the water, it`s going to be an NDP super majority and you can thank Stephen Harper and Enbridge for that...
The First Nation`s law suits will still be in the courts before the Enbridge pipeline is even started, Stephen Harper will be removed from power before then, when the Federal NDP take power Enbridge`s pipeline will be scuttled for good..
Christy Clark might save her party`s bacon if she vowed to stop Enbridge by whatever means possible, but with an Enbridge lobbyist as her chief of staff and a cushy federal gig in the offing she won`t, and BC Liberals lie, it`s their only constant, lies that is...
Once 50,000 people or more storm Vancouver`s streets when the NEB hearings arrive in downtown Vancouver their eyes will open to the truth, Occupy Vancouver, no, it will be occupy the mountains, occupy the battle grounds, occupy British Columbia, occupy the prisons if need be..
"Enbridge is Dead on Arrival"
Nothing else matters to true British Columbians, the list is long and growing of those prepared to die to stop Harper and Enbridge, it numbers in the 1000`s..
___________________________________________________
Enbridge will never be permitted to pull thuggery games on BC, we will run them out of our province, Enbridge will be charged with crimes against humanity and be jailed, along with those Chinese controlled politicians
Stephen Harper, Joe Oliver, Enbridge, we in British Columbia look forward to ending your project and bringing down the Federal Government...
And no Dianne Watts or Superman can save either the BC Liberals or your dirty pipeline..
Not today, not tomorrow, not ever, to the Death Enbridge.
Here is the list of British Columbia MPs, Email them, or even better, pick up the phone and tell these Conservative MPs that they are risking their political lives and personal safety by not stopping Harper`s Tar Sand energy ponzi scheme.
___________________
UPDATED. August 15th 2012....
About 1,000 square kilometres of islands have disappeared from Douglas Channel in an animated depiction of Enbridge Inc.'s proposed Northern Gateway pipeline and tanker route.
The project would send bitumen by pipeline from Alberta's oilsands to Kitimat, where it would be loaded onto tankers for export to Asia.
A video on the Enbridge website shows Douglas Channel as a wide open funnel leading from Kitimat to the Pacific, omitting the narrow channels, islands and rocky outcrops that make up the potential tanker access route.
The view of Douglas Channel sprang to public attention after Lori Waters, a Vancouver Island researcher and owner of a biomedical communications company, created overlays and maps showing the real Douglas Channel and posted the images on Facebook.
Reaction against Enbridge - which is fighting an image problem because of recent pipeline spills - was swift.
"I find the pictures shocking. It's reprehensible behaviour," said University of Victoria climate scientist Andrew Weaver.
Enbridge is still at it, fake maps Enbridge animated, they animated islands, channels and turns right out of the map, this company Enbridge are nothing but corrupt gangsters, environment destroyers, liars, thieves and bullies, they will soon be out of British Columbia, lock, stock and or by the barrel of a .........
___________________________________
The Straight Goods
Cheers Eyes Wide Open