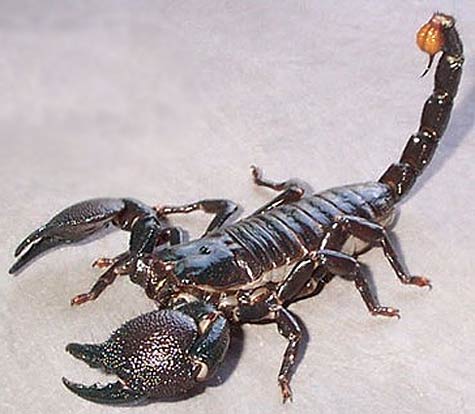 Well isn`t this interesting, the grand illusion, the corporate sting, follow the moving parts and even more importantly follow the money...
Collusion, corruption and corporate greed all bundled together to screw the workers in an elaborate scheme, the cheap way to dust off thousands of workers and wriggling out of pension liabilities...What might I be talking about, I`m talking about Air Canada and Aveos colluding together and committing corporate fraud...
As you know in April 2011 Air Canada forced 2000 senior mechanics, engineers, electricians, technicians and computer personnel to transfer to Aveos Fleet Performance....
Full Stop
...
________________________________
Private-equity investors bought a majority stake in Aveos in 2007, but in 2010 a group of lenders took control of the company.
Aveos chairman Eugene Davis said the privately owned company exhausted its options with Air Canada, so an insolvent Aveos must close plants in Montreal, Winnipeg and Vancouver
.
http://www.theglobeandmail.com/report-on-business/aveos-to-liquidate-assets/article2375435/
__________________________________
Ok, Air Canada forced 2000 workers to transfer to Aveos in April 2011...
In April 2011, some 1,900 Air Canada aircraft mechanics were forced to transfer from the airline to Aveos Fleet Performance Inc. Although the transfer is expected to be completed by Feb 18, 2012
But can`t you see, in 2010 a group of equity lenders took-over Aveos lock, stock n barrel, I haven`t got the name of these equity lenders but these companies are similar to Baines Capital, ever hear of Baines Capital, that`s who Mitt the Shit Romney worked for, they would lend money to troubled companies based on equity, that equity being buildings, machinery, property and ultimately Baines Capital takes over the troubled company and for workers it`s bloodshed, accrued pension and benefits are removed, this is what Aveos did in 2010, they got entangled with equity lenders in 2010....
So why then in April 2011 did Air Canada force 2000 employees to transfer to a company that was entangled with these loan sharks, the answer is simple, this is corporate collusion designed in an elaborate ruse to wriggle out of worker pensions and outsource to the cheapest labour market they can find...This is what Air Canada and Aveos have done, there is no doubt in my mind that the Conservative Government was well aware that these workers were being sacrificed for the sake of corporate greed....Why would Air Canada force senior workers to join Aveos when their finances were very shaky and dependent on Air Canada supplying Aveos the work....
Air Canada knew full well when it transfered those employees to Aveos (a company in bed with equity loan sharks) and if Air Canada stopped sending work to Aveos but instead outsourced to Aeroman in El Salvador that in very short order Aveos would be bankrupt, and that`s exactly what happened...
This was no accident for Aeroman in El Salvador is actually owned by Aveos, so on one hand Air Canada bankrupts Aveos, a company which they forced 2000 in house employees of Air Canada to transfer to and on the other hand they started outsourcing work offshore and to Aeroman in El Salvador which is a sister company of Aveos.....
Are you shocked yet, outraged, perhaps you need more convincing....
_________________________________
Cash-strapped Aveos Fleet Performance Inc., reeling after its contracts to repair planes were scaled back by Air Canada, says it will be liquidating assets and shutting down.
Aveos said Tuesday it had rejected an offer of $15-million in emergency financial aid made late Monday by
Air Canada
http://www.theglobeandmail.com/report-on-business/aveos-to-liquidate-assets/article2375435/
_____________________________________
Yes in the above story Air Canada is pretending to help out by offering a 13th hour emergency loan, this too a ruse.
This is the phony gesture from Air Canada, a smokescreen, all part of this elaborate ruse to screw these workers and outsource to the cheapest labour force they can find....Because Air Canada isn`t stupid, yesterday Aveos was granted creditor protection by a Montreal court, Aveos could not have accepted this emergency money in bankruptcy protection even if they wanted to, Air Canada knew this, it`s a scam, Aveos is a scam....And...The smoking gun courtesy of your friendly Powell River
persuader....
Air Canada knew by scaling back work orders to Aveos at a time when Aveos was entangled with Equity vulture capital lenders that bankruptcy was the only possible outcome, but this story is just getting started because there is so much more....Are you ready for some action?
_____________________________________
Aeroman breaks ground on hangar expansion

MONTREAL

,

Sept. 19, 2011

/PRNewswire/ - Aeroman, a member of the Aveos Group, announced that it is adding a new hangar that will accommodate three new lines for narrow body aircraft at the maintenance facility in

El Salvador

for both existing aircraft (Airbus 320s and Boeing 737s) and the future Airbus A320 Neo. "The new addition is a strong endorsement of the work that is being performed at this facility", said Aveos President & CEO,

Joe Kolshak

. "There is increased demand from our customers for a high quality, on-time, cost-efficient product and by adding extra capacity we'll be in a position to continue to both grow our business and satisfy our customers." The expansion will add about 82,000 sq. ft. to the existing 294,541 sq. ft. facility, bringing the total number of narrow body airframe maintenance bays to 11 following completion of the work. Construction began on

September 1st

and is scheduled to be completed by

April 2012

. In keeping with the advanced architectural design of the building, the new extension will also be built on an innovative structural system that will facilitate accelerated construction work on the hangar. "We are pleased to be given this opportunity to grow our facilities with the support of our long standing customers, particularly as we position ourselves for future growth," added Mr. Kolshak. http://www.prnewswire.com/news-releases/aeroman-breaks-ground-on-hangar-expansion-130133823.html __________________________________________________

Full Stop....In 2007 Air Canada splinters off Aveos from Air Canada...In 2010 Aveos got entangled with equity lenders who took over the company...

In April 2011(after Aveos was in deep do-do financially) Air Canada forced 2000 employees to transfer to Aveos

......

On September 19/2011...6 months after Air Canada forces 2000 employees to transfer to Aveos....Aveos`s sister company Aeroman in El Salvador breaks ground on a massive hanger expansion specifically built and designed to service the exact same make up of planes that Air Canada has in its fleet!!!!

And today Aveos`s lender have already announced an asset sale, all this happened so fast, from workers being locked out on Sunday...On Monday a court grants creditor protection to Aveos`s equity lenders and on Tuesday a liquidation of assets sale is announced, nothing moves this quick unless it`s all pre-planned..

How on earth can Aeroman be expanding and needing more hanger space while Aveos...Aveos the senior part of this group of companies is going bankrupt...For you see folks, Aveos is not part of the Aeroman group but complete opposite...Aeroman is/was part of the Aveos Fleet Performance group!..

If it doesn`t make sense it isn`t true....This was an elaborate scam pre-planned, this is corporate collusion, this is Stephen Harper`s world, Kevin Oleary`s world, Fuck the worker, Fuck worker`s rights, the smoking guns are right here, there is no explanation this was deliberate....Remember Caterpillar leaving London Ontario 2 months ago, that too was deliberate corporate corruption, a race to the lowest wage land they can find...For there was another interesting article out yesterday..

___________________________________
2012 Will Be Another Record Year for Caterpillar: CEO
By: Jean Chua
Writer, CNBC.com

Caterpillar, the world's largest heavy machinery maker, will have another record year in 2012, says its Chairman and CEO Douglas Oberhelman.

Growth will come from the company's new markets such as Eastern Europe, the Middle East, Africa and China, Oberhelman told CNBC in Beijing.

http://www.cnbc.com/id/46791300

_________________________________________________

This is what occupy the world was about, wake up Canada, we are at war with Corporations and the Federal Conservatives who are now controlled by Corporate money, bribes and payoffs..Stephen Harper is controlled by China, this is war people...

Wages are falling in Canada and jobs are vanishing at the same time corporations are sitting on record cash...Air Canada and Aveos stage play is a corporate sting, an elaborate ruse that has been facilitated by Stephen Harper and his elected convicts..

More shocking revelations here...

UPDATED HERE

________________April 10/2012 MONTREAL - Employees of the bankrupt aircraft maintenance firm Aveos will receive a total of $5.8 million in back pay, a Superior Court judge has ruled. The 2,600 employees won a series of court rulings last week at the behest of trustee FTI Consulting. Judge Mark Schrager ruled that employees can receive up to $2,000 each on condition that they give up any future claims. In a separate order, the Superior Court ordered the Montreal company to provide third parties with physical and intellectual property. The ruling will allow Air Canada to repossess Airbus A330 engines and related files. About 90% of Aveo's contracts are with Air Canada. FTI says Aveos had about $2.72 million in cash as of April 6, which is sufficient to fulfil its financial obligations. Aveos shut its doors and announced it was ceasing operations, citing a drop in maintenance work from Air Canada, which sold it off in 2007. Plants and offices in Montreal, Toronto, Winnipeg and Vancouver were all affected. The decision ignited a firestorm, leading to worker protests and a storm of criticism from opposition federal politicians who claim Air Canada is legally obliged to keep Aveos afloat. Air Canada says it no longer owns Aveos and has fulfilled all of its contractual obligations. Aveos employees to get back pay | Money | Toronto Sun

___________________________

Canadians skilled workers get screwed over again, now by the judiciary, the judge ruled that employees of Aveos will RECEIVE some BACK-PAY...IF..And only if..."

Judge Mark Schrager ruled that employees can receive up to $2,000 each on condition that they give up any future claims."

So now employees who were locked out, given not even 1 weeks notice if and only if they sign off on any and all future claims, that being severance, pensions, everything, can receive back-pay..Oh the humanity! ....I`m ashamed to be Canadian, Where is Lisa crack the whip Raitt over this betrayal, where is the Federal Government, where is the fight for Canadian workers, this paltry sum of money doesn`t make employees whole, most are owed more than that, what the courts, the Government and the corporate sector have made very clear, employees are trash, pensions don`t have to honoured, merely flip ownership to a subsidiary of the mother company....Does the term robber-barons come to mind...

For shame on Canada, for shame on Stephen Harper, for shame on the 1%, the corporate elite..

I have one question for the judge, how come employees have to surrender any future claims against Aveos in order to receive monies for work performed in the past, the issues are distinct and separate....

Air Canada, portrait of corporate greed personified....

Viva la Revolution.....The time of retribution is approaching!


http://powellriverpersuader.blogspot.ca/2012/03/air-canada-and-aveos-flying-coffins.html

UPDATED HERE April 17th.....
Quebec Battles for Aveos Employees, Christy Clark goes Mute
People can say what they want about Quebec, but at least they have the courage to fight for what`s right, unlike British Columbia where Christy Clark could care less about hundreds of Vancouver Aveos workers..
__________________________________
QUEBEC — Quebec's justice minister said Tuesday the province will sue Air Canada to keep the Aveos aircraft-maintenance jobs in Montreal.
The Montreal aircraft MRO (maintenance, repair and overhaul) firm acquired Air Canada's airplane-maintenance business in 2007, but its workers were left jobless, without notice, when Aveos declared bankruptcy on March 20.
Air Canada told the province it is not bound to maintain the jobs of 1,800 Aveos Fleet Performance Inc. employees at the airline's Dorval base. But Quebec's Justice Minister Jean-Marc Fournier said Tuesday that Quebec wants to contest the airline's interpretation of its privatization law.
"The law is clear," Fournier told reporters. "Air Canada cannot just say that the words of what the law says are not important."
The Straight Goods
Cheers Eyes Wide Open