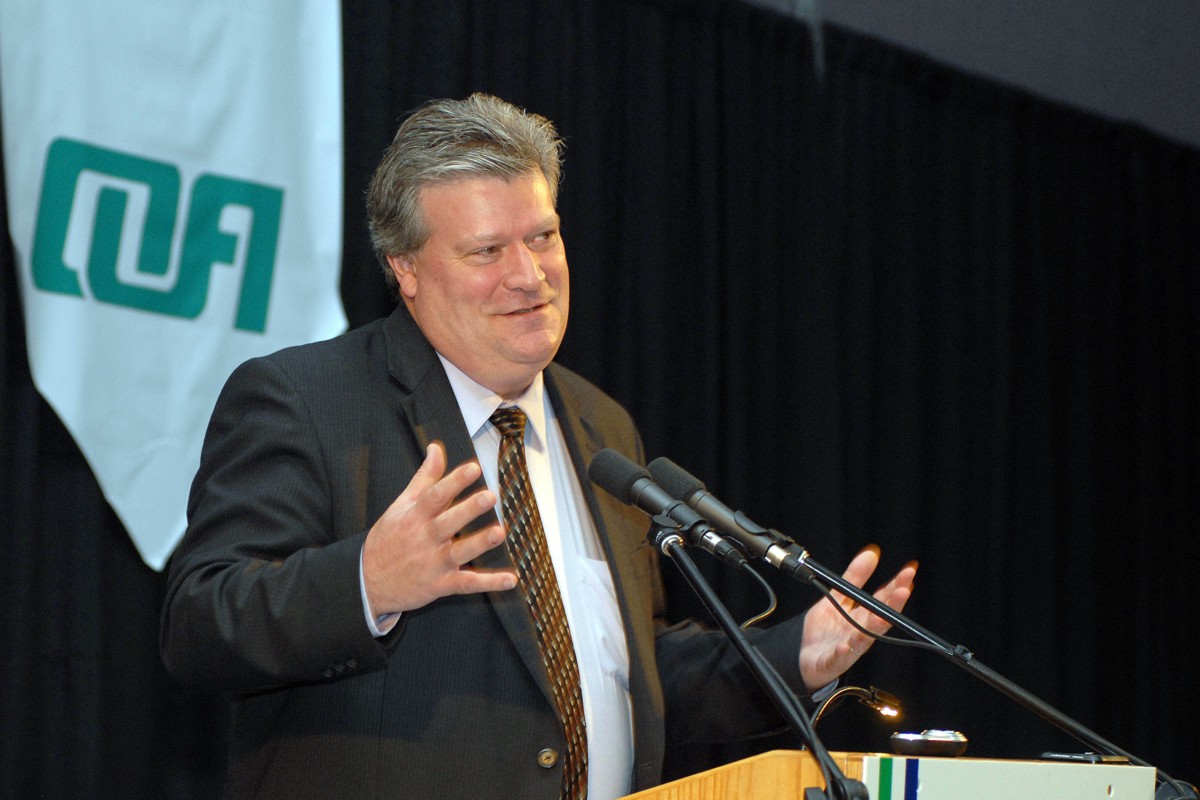 February 25th/2016...Well well well......This article was originally posted on January 10th/2015.....Enjoy the re-read
(Grant G)
In light of this breaking article posted in the Vancouver Sun...
http://www.vancouversun.com/business/natural-gas/altagas+calls+halt+kitimat+project/11743911/story.html?__lsa=dcc5-8fa0
British Columbia LNG Spinfest Continues...AltaCorp and AltaGas Edition
Here we go again.....I have written on many occasions ....Every time when bad news on the LNG front rears it`s ugly head out comes LNG spin articles from the BC Liberal spindoctors....We had a waste of words article from the British Columbia Oil and Gas commission about how they granted LNG Canada(Shell) a "key permit"....Then we had the energy industry captive regulator, also know as the NEB story about how they granted a 40 year export license....
We already beat those dead horse articles into the ground in this posting.
I wonder if this EXTRA LNG hype and spinning has to do with the upcoming February 2nd/2016 bi-elections......Or perhaps the world LNG picture is so bad the BC Liberals had to summon up a third spinfest?.....This latest spinfest article was front page news in the Vancouver Sun and The Province Newspaper...
And like the first two lame spinners, this one is just as bad....The latest LNG hyper is courtesy AltaCorp Capital...
Who is AltaCorp Capital?..They are a lending institution..An investment firm...AltaCorp Capital lends money to entities with the ability to pay them back..With big interest charges and balloon payments...So why would AltaCorp Capital of Alberta weigh in on British Columbia`s flailing LNG industry...?
Because the BC Liberals asked them to do it..
And you gotta love the title of their article..
2016 COULD be the year west coast LNG projects proceed despite depressed prices
That`s a hell of a headline, my favorite word in their title is "could"
What the hell does that mean?...
It means nothing....and if I`m not mistaken...Hasn`t AltaCorp Capital made other LNG predictions....I believe they have...Where did we read something about AltaCorp before..
Ah...I remember...AltaGas..One of Christy Clark`s sponsors for the ill fated Burrard bridge yoga event..you know, the BIG STRETCH..
Well I read an article about AltaGas....Here is a direct quote from it
"We continue to work with our partners at the DCL consortium to progress our LNG export plans pending resolution of the import duty on the barge."
Interesting don`t you think...AltaGas is wanting the import tax removed, what`s that all about...well, AltaGas is part of the Douglas Channel LNG proposal in Kitimat..But, the entire project is cited as..."a $500 million dollar project"...How come so cheap, how come it`s not $46 billion or $59 billion to build...Well, it`s a floating liquefaction barge, it`s being made in South Korea..They will merely barge it here and hook it up to a LNG pipeline...And gollee andy..They don`t even want to pay the Canadian import fee..
Oh...That quote, that statement from AltaGas came at a investors meeting, as in the minutes of the meeting.
And that`s all they said about their LNG proposal for Kitimat..Pretty thin gruel for sure...
But...AltaCorp Capital had something to say about that project..
In that latest LNG spinfest AltaCorp Capital has bumped Petronas proposed Prince Rupert project back up to a $36 billion dollar price tag....!!!!..And I quote...

"
That timeline, and AltaCorp`s prediction, Douglas channel would be the first LNG project to be built in the province-Leapfrogging Petronas larger $36 billion Pacific Northwest project"

So here we go again, Petronas`s proposed project jumps from $11.2 billion..$11.4 billion..to $36 billion to $46 billion Canadian and now back to $36 billion....It`s enough to make one dizzy, these spindoctors at AltaCorp Capital, in their Financial Post special report article(reposted in today`s The Province newspaper) must have forgot that Petronas`s proposed estimate was just last week in the Financial Post article was cited as a $11.4 billion dollar price tag....So, AltaCorp Capital, in their just released special report have made a $25 billion dollar error...And we are just getting started...Next I breakdown the spin line by line...

In that AltaCorp Capital report...
Calgary-A new report "dissents" from bearish predictions that no LNG terminals will be built on Canada`s West Coast, and instead says four natural gas export facilities will be greenlighted in the coming years.
The report by AltaCorp Capital, released Monday, predicts that AltaGas LTD. Shell Canada LTD, Exxon Moibile Corp and Petronas, will build massive facilities to super cool natural gas for export from B.C. Coast in the coming years, although not in the order that many industry observers have come to expect.
"while this may appear to be hopelessly optimistic, we would argue that the smaller Douglas Channel LNG project is on track for a positive(final investment decision) by the end of 2015, AltaCorp Capital analysts said,
__________

Did you read that?...
Appear
...
We would argue
....
hopelessly optimistic
....A report by AltaCorp Capital...Talk about weasel words...This is a lender, not an energy company, it`s hooey and it gets much worse..
Executives at AltaGas
, which is leading the $500-million Douglas Channel proposal, have previously defied predictions that no liquefied natural gas
terminals
would be built in B.C. and recently said the company's facility would be complete by 2018.
That timeline, and AltaCorp.'s predictions, would mean that Douglas Channel would be the first LNG project to be built in the province – leapfrogging Petronas' larger $36-billion Pacific Northwest LNG project.
________

Now...AltaGas`s proposal, remember AltaGas...They were a major sponsor of Christy Clark`s failed Burrard bridge yoga-fest...

AltaGas`s proposal
($500 million
) is not for a big LNG on-land terminal, thus the price, AltaGas`s proposal is for a
floating LNG vessel,
built overseas, little to no construction work, they merely need a land compressor, secure moorings and access to a natural gas pipeline, thus the small price-tag..
AltaGas`s LNG Proposal is this...
"The LNG project will be developed in two phases. The first phase will consist of floating liquefaction facilities with the capacity to receive
110 Mmcfd of gas.
In the second phase of the LNG project, the joint venture plans to increase the gas export capacity of the project up to 1 Bcfd.
The parties involved in the LNG project are: AltaGas, Idemitsu Kosan of Japan, Exmar of Belgium, and French company EDF Trading."
http://www.lngworldnews.com/altagas-files-for-lng-export-permit-with-neb/
____

AltaCorp`s second major faux pas...AltaGas LTD
is NOT PROPOSING A TERMINAL
..They are
proposing a floating facility that will be built entirely overseas
... Then the AltaCorp Capital spin deflector gets really thick
.
________
AltaCorp. now expects Pacific Northwest(Petronas), "the project that looked like it would proceed first," to be built sometime after Douglas Channel and after Shell Canada Ltd.'s massive LNG Canada project, which would be built at a cost widely estimated between $25 billion and $40 billion.
The report cites a "
preponderance of evidence
"
suggesting
that Shell will decide in the first half of next year(2016) to build its massive project. Neither Shell nor AltaGas responded to requests for comment on construction timelines. Exxon's Canadian subsidiary, Imperial Oil Ltd., did not immediately respond to a request for comment.
_______
Do you see the deflector spin...
EXPECTS
...
...TO BE BUILT AFTER
.......A PREPONDERANCE OF EVIDENCE...
SUGGESTING
...
Shell and ALTAGAS failed to respond when asked for a comment
...WOW..Talk about spin, and it gets worse...
_______
AltaCorp Capital analyst Dana Benner, one of the four authors of the report, said in an interview that the collapse in crude oil prices has weakened the demand for labour in Western Canada, and companies
could
use the slowdown as an opportunity.
"If oil stays at these levels, in fact,
it will probably get weaker yet,
in which case more people will free up, So it is actually a perfect environment for not only one but maybe a couple of these projects to go because of the talent pool," Benner said.
That information was revealed in this Straight Goods posting..
Wow...what a deal, a floating liquefaction barge that is built in South Korea gets transported to Kitimat and hooked up to a pipeline..That must be at least 30,000 jobs...eer..I mean 30 jobs..
____________
Well well well....If anyone is interested in the most accurate reporting on the world LNG scene and in particular as to how it relates to British Columbia...You can read this..
British Columbia LNG Industry, The Last Gas(P)....A Straight Goods Special (updated, January 1st 2016)
I hope you have better luck with your LNG predictions AltaCorp.....I mean, if AltaGas doesn`t proceed, they`ll have no need to BORROW MONEY from you...Eh AtlaCorp?
I think I`ll just drift away and dream of better days ......Dream of a time and place where the gaggling from the gruesome four stops....Oh to dream
The Straight Goods
Cheers Eyes Wide Open