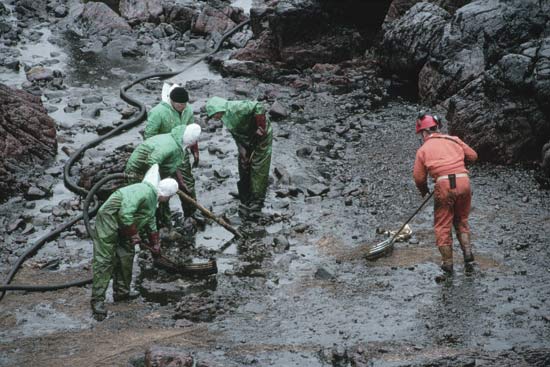 Breaking news....Enbridge pumping station leaks 400,000 litres from above ground pipeline...
______________________________________
EDMONTON - Cleanup is underway after an oil spill Monday along Enbridge's Athabasca pipeline, southeast of Elk Point, the Alberta Energy Resources Conservation Board says.
The company estimates about 230,000 litres of heavy crude oil spilled from a pumping station along the surface pipeline about 24 kilometres southeast of Elk Point, the board said Tuesday. The estimate hasn't yet been confirmed.
The spill was reported to the appropriate agencies on Monday, said ERCB spokesman Darin Barter.
"It does take some time to assess the site, get our field folks on-site, determine the extent of the spill, talk to the company and see what they estimate the volume at, and then we get forward to a news release," Barter said. "This one is significant enough that we issued a news release on it.'
http://www.edmontonjournal.com/news/Point+pipeline+spill+releases+litres+heavy+crude+Enbridge/6808820/story.html
______________________________________
Full story to come....
Well cheers to you Harvey Oberfeld!
The Straight Goods
Cheers Eyes Wide Open