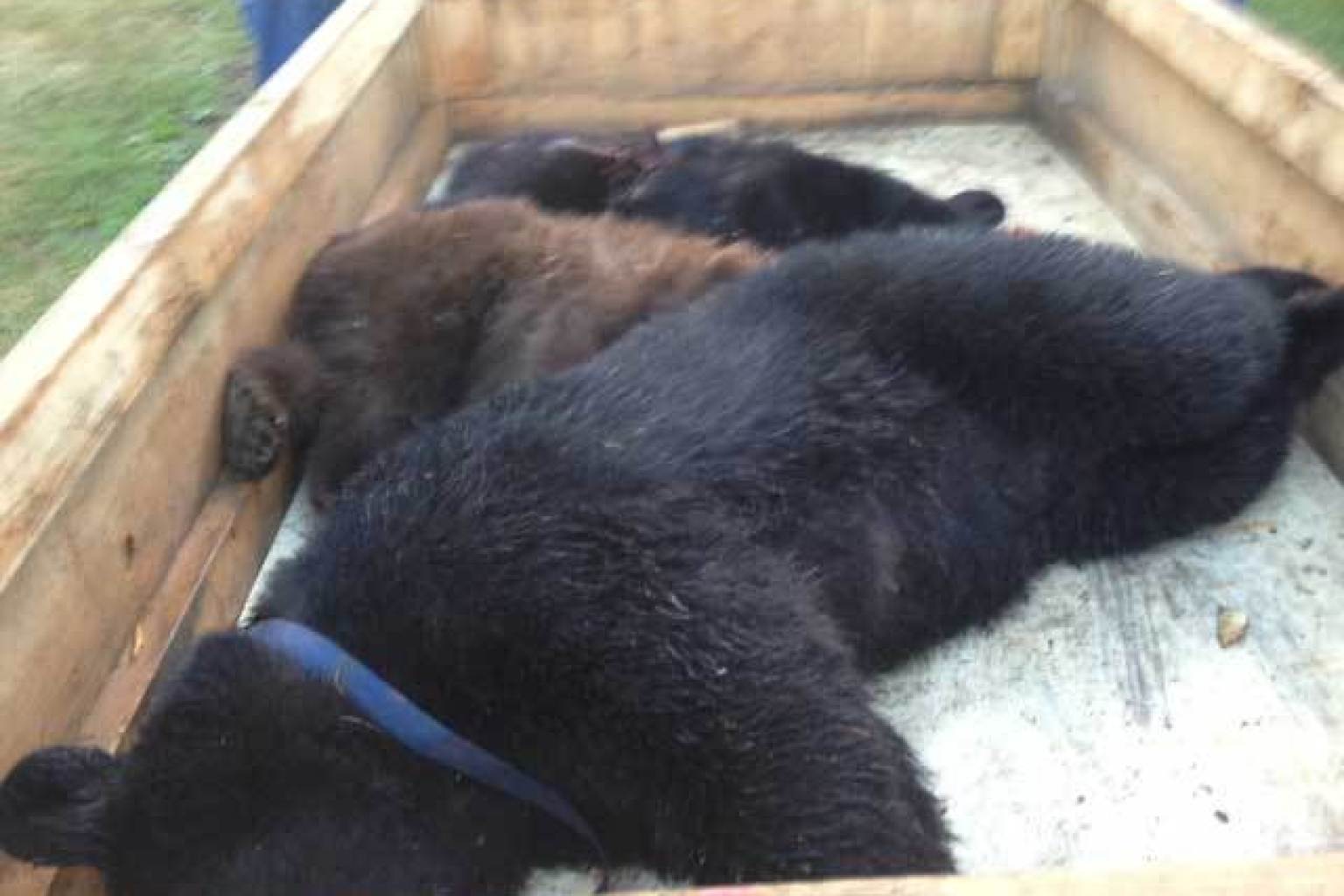 I have no words to describe this outrage...
Trophy hunting..
Statistics reveal decade-long increase in B.C. hunting licences for grizzlies and black bears
http://www.straight.com/news/416931/statistics-reveal-decade-long-increase-bc-hunting-licences-grizzlies-and-black-bears
Dressed in a black cowboy hat, B.C. Premier Christy Clark beams at the camera as she accepts the President's Award from the Guide Outfitters Association of B.C. The year is 2012, and the outfitters are gathered for their annual convention in Kelowna. Clark has just announced new regulatory changes to benefit the hunting guides to cheers and applause.
Like Canada's polar bears, B.C.'s grizzly bears have been listed as a "species of special concern" by the Committee on the Status of Endangered Wildlife in Canada (COSEWIC). Unlike their Arctic cousins, though, grizzly bears don't qualify for federally legislated conservation measures — despite the fact that B.C. grizzly numbers have dropped from an estimated 35,000 grizzlies in 1915 to possibly as low as six thousand today — and have become a coveted prize for trophy hunters.

Polls show that a vast majority of British Columbians oppose the trophy killing of grizzly bears. A

2013 poll by McAllister Opinion Research showed 87 per cent of B.C. respondents favour banning trophy hunting for bears.

The European Union embargoed the importation of B.C. grizzly bear parts and trophies into its 28 member countries because they believe it is not sustainably managed.

The bear hunting moratorium by the NDP was immediately overturned by the B.C. Liberal government of Gordon Campbell, and over the past 14 years,

the B.C. Liberal government has steadily maintained and increased the rights for outfitters. These policies are even starting to drive a wedge within the hunting community. Should foreign hunters be given licenses to hunt B.C.'s bears? Should they be hunted at all? As policies expand, many have raised critical questions about the politics behind expanding access to bear hunting in the province.
A strong voice for hunting in government
Key Liberal politicians in B.C. are champions of hunting, and by extension, the grizzly bear trophy hunt.
http://www.vancouverobserver.com/news/grizzly-bear-population-risk-bc-liberal-government-aligns-trophy-hunters
_________________
Christy Clark, through her actions families were shattered, a man committed suicide, Christy Clark might as well pulled the trigger herself..
What does British Columbia stand for under BC Liberal Governance?...Pay money, shoot species, pay money to fly in helicopters and gun down helpless animals..?
Donate money to the governing BC Liberal party and get what you want, pollute rivers, destroy salmon habitat, cut down rare and declining old growth rain forests..?
Christy Clark welcomes the world`s big game assassins to British Columbia..
Trophy hunting, big game outfitters...
They too donate lots of money to the BC Liberal party..
Christy Clark promises a chicken in every pot..no, a bear paw.
The Straight Goods
Cheers Eyes Wide Open